Local Restaurants in Hampton, Virginia
Dine at a variety of restaurants in Hampton, Virginia within walking distance of the Hampton Marina Hotel. Each morning, join us for breakfast and waterfront views of the river. Discover a taste of Hampton through fresh seafood, sizzling steaks, and elegant drinks on open-air patios. We look forward to welcoming you to our harborside hotel and introducing you to some of our favorite places to eat.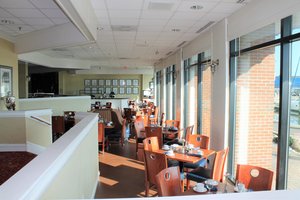 Our Breakfast
Begin each morning with an a-la-carte breakfast, just the way you like it. The menu offers healthy options for travelers on the go in addition to brunch favorites, such as Eggs Benedict and Belgian waffles. Enjoy a hot cup of coffee while gazing out across the Hampton River.
Great mornings start here. Order breakfast up to your room or suite with our room service while you prepare for the day.
Places to Eat
Walk into town for a taste of Virginia at charming eateries and breweries beloved by locals and visitors alike.
Group Gatherings
Venture Kitchen & Bar | 3-minute walk
Pair classic cocktails with oven-fired pizza and a laidback ambiance.
Grey Goose | 6-minute walk
Enjoy Happy Hour drinks, homemade bread, and brunch at this quaint café.
The Point at Phoebus | 5-minute drive
Order classic comfort food off the farm-to-table menu at this charming bistro.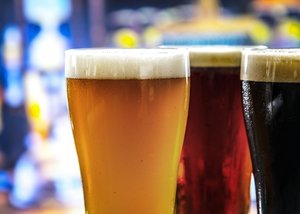 Dining Out
Mango Mangeaux | 5-minute drive

Dine on classic Creole cuisine in the elegant dining room or at outdoor tables.
Surf Rider Restaurant | 9-minute drive
Dine on seafood pulled fresh from the river at this sunny restaurant in Hampton, VA.
Park Lane Tavern | 10-minute drive
Inspired by London taverns, this stylish restaurant pairs European décor with American pub fare.
Dine at some of the best restaurants in Hampton, VA during your stay at the modern and nautical Hampton Marina Hotel!